Expanded Food and Nutrition Education Program (EFNEP)
Position Opening
Expanded food and Nutrition Education Program(EFNEP)Extension Agent
Primary Office located in Pittsburg, KS., with other offices in Girard, Altamont, and Fredonia, KS.
Application deadline: 3/17/2021
K-State Research and Extension is an EOE of individuals with disabilities and protected veterans. Background check requried.
Job Description and Application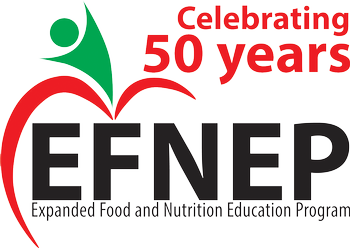 EFNEP offers a series of interactive, practical lessons in basic nutrition, food preparation, food budget management, and food safety in settings convenient for you. The Expanded Food and Nutrition Education Program is sponsored by the USDA and implemented by K-State Research & Extension.
Participants will learn how to:
Buy healthy food on a budget.
Plan nutritious and quick meals.
Prepare recipes your family will love.
We serve parents with young children and pregnant women that are eligible for:
Supplemental Nutrition Assistance Program (SNAP)
WIC
Head Start
Children who receive free and reduced lunch
EFNEP offers a series of classes to churches, recreation centers, and other organizations in Crawford, Montgomery, Labette & Wilson counties:
Eat Smart and Move More
Healthy You and Baby, too
All classes are completely FREE!
Kansas 2018 EFNEP Annual Report
Getting Help with Getting Food
Kansas Guide to Food Resources
SNAP-Kansas Department for Children and Families