Food & Family Media
Halloween Safety: Tips for Trick-or-Treaters Article Radio
Fall celebrations like Halloween and Harvest Day are fun times for children who can dress up in costumes, enjoy parties, and eat yummy treats. Make sure the festivities are fun and safe for trick-or-treaters and party guests as well with these tips offered by Mayo Clinic staff.
Whole Wheat Flax'n Apple Muffins Recipe

These yummy muffins are full of healthy grains, apples and nuts in addition to flax seed which is high in fiber and omega-3 fatty acids. Enjoy them for breakfast or as a healthy snack.
Shrimp Taco Salad

Planning for Your Financial Future Article Radio
Research conducted by AARP, found that among Americans age 50 and older, 60 percent have a will, 45 percent have a durable power of attorney, and 23 percent have a living trust.
Double Up Food Bucks Article Radio

Helping more families buy fresh, healthy food from local farmers is a simple yet powerful idea. Read more to hear how SNAP recipients can double their buying power of local fruits and vegetables.
Spaghetti Squash Recipe
So you took a gamble on a spaghetti squash — it does have a pretty clever sales hook, after all — but now you're staring at this canary-yellow gourd wondering how on earth it could ever be transformed into anything resembling pasta. You're full of doubts and hopes and perhaps a dash of healthy skepticism. I get that because I have felt the same thing. Instead of thinking of it as a replacement for pasta, first try it as a side dish like this recipe.


Plan.... To Save Time and Food Dollars Article Radio
Do you ever get tired of running to the grocery store several times each week? Do you ever get frustrated because you forget about a food and it spoils before you can use it? Do you want to save money on your food budget? If so, menu planning is for you. Read on for tips to help you save time and food dollars.
PORK LOIN ROAST AND VEGETABLES Recipe
This is a perfect recipe for meat and potatoes fans. Enjoy this recipe with a fresh side salad, and a piece of fruit for dessert.
Roasted Cherry Tomatoes & Glaze
Parenting Consistently Article Radio

The developing brain thrives on repetition. When a baby experiences the same things repeatedly, the pathways of connections in her brain become stronger and more complex.

September 9, 2017
New Life for Leftovers Article Radio
Read on for ideas on how to reincarnate yesterday's best, and last night's remainders, and to gain new love for your leftovers.
Pepperoni and Zucchini Casserole Recipe
It's that time of year when zucchini magically appears on your doorstep. Try this tasty recipe that your family will love!
September 2, 2017
Diabetes Prevention: 5 Tips for Taking Control Article Radio

Diabetes prevention is as basic as eating more healthfully, becoming more physically active and losing a few extra pounds; and it's never too late to start. Making a few simple changes in your lifestyle now may help you avoid the serious health complications of diabetes down the road, such as nerve, kidney and heart damage. Consider these latest diabetes prevention tips from the American Diabetes Association.
Orange-Almond Salad Recipe

This light, refreshing salad provides a good source of fiber and is low in calories. Additionally, the colorful fruits and veggies are packed with antioxidants.
August 17, 2017

Chores are a Win Win for everyone Article Radio
It has been said, "Kids today have it so easy! Back in my day, we had to do chores, but kids are handed everything now!"People of all ages and different generations, including kids themselves, have a similar view of children today.
August 11, 2017
Save Money on Home-Packed Lunches Article Radio
Lunches provided at school are affordable options. But if your family members choose packed lunches to tote to school or to work, here are some ways to keep the costs down.
Very Berry Blackberry Dump Cake Recipe
It's Blackberry Season!
Here's a delicious, easy recipe for blackberries with instructions for baking in the oven or outside with charcoal briquettes.
August 3, 2017
Tips For Staying Hydrated in The Summer Heat Article Radio
Summer is a great time to be outside – but proper precautions must be taken.
It is especially important to stay hydrated as temperatures rise. Heat exhaustion and heat stroke are serious health conditions, but they can be avoided. Read on to learn some tips to help you and your family stay hydrated and safe in the sweltering heat we've been experiencing recently.
Infused Water Flavor Ideas Recipe
As outdoor temps start to rise, so does our need to be drinking more water.
However, if plain water doesn't appeal to you, why not try infused water. Add thin slices or small cubes of washed fruit or veggies, or even herbs into a container of cool water. Let the water sit in the refrigerator for a few hours to allow the flavors to infuse, and enjoy. Hydration never tasted so good.
July 20, 2017
This flavoring product may smell like vanilla extract, taste like vanilla extract, and be offered at a cheap price, but it could present a significant risk to some people's health.
Cajun Corn and Bacon Maque Choux Recipe

After enjoying a professional development trip to New Orleans recently, here's a recipe with New Orleans flavor…and lots of good summer veggies!
July 6, 2017
Keys to a Positive Attitude Article Radio
What you do today will affect your future. Nowhere is this as true as it is in issues regarding aging. The way in which you take care of yourself through the years, both physically and mentally, will affect the natural process of aging. No one knows this better than centenarians, people who are 100 years old and older. The book Blue Zones, Lessons for Living Longer from the People Who've Lived the Longest, by Dan Buettner, identifies 12 healthy behavior practices that encourage optimal aging throughout the life span. These 12 keys aim to help people grow old gracefully, successfully, and with increased longevity.
July 14, 2017
---
Legumes: Budget Friendly Nutrition Powerhouses Article Radio

Legumes — a class of vegetables that includes beans, peas and lentils — are among the most versatile and nutritious foods available. Yet legumes are among the least expensive foods to include in your family's meals. Read on to learn more about including these nutrition powerhouses in your family's meals.

Old Settlers' Beans Recipe
This recipe makes a great addition for a summer cook-out, or can be featured as a main dish paired with other foods like a green salad or fresh veggies and dip, fruit, and low-fat milk.
June 23, 2017
---
Buffering Children from Toxic Stress Article Radio
Developing brains need new experiences, consistency, and loving care in order to thrive. Unfortunately, not all babies and children receive this type of nurturing. Some babies grow up in chaotic and stressful environments.
June 16, 2017
---
When some people hear the word "salad," they think of a small bowl of leafy greens and creamy dressing that must be struggled through before the arrival of their steak or chicken dinner.
Chopped Black Bean and Corn Recipe
One of the newest trends in brown-bagging salad is an old standby from your grandmother's kitchen: the Mason jar or canning jar. The beauty of the Mason jar salad is that dressing goes in the bottom, followed by whatever ingredients you choose — you can see each layer and portion them out. Add the leafy greens last, screw on the lid, and then it's easy to transport. Give it a good shake when it's time to eat.
June 9, 2017
---
Just Because It Seals Doesn't Mean It's Safe Article Radio
Home canning can be an excellent way to preserve garden produce and share it with family and friends, but it can be risky or even deadly if not done correctly and safely. If home canning is done the wrong way, the vegetables you worked so hard for could become contaminated by a germ that causes botulism, a serious illness that can affect your nerves, paralyze you, and even cause death. Just because the jar seals does not mean that the food is safe. Read on to learn more.
Rhubarb-Strawberry Jam
If you love jam, you will want to try this recipe for Rhubarb-Strawberry Jam. Recipe
May 25, 2017
---
Wonderful Low Cost Summer Activities for Kids and Families Article Radio
There are a number of wonderful low cost summer activities for kids and families that help families keep their hard-earned money in their pockets.
May 19, 2017
---
Mediterranean Quinoa Salad
May 19, 2017
---
Fill your Shopping Cart with Groceries … Not Germs Radio Article
Are you filling your shopping cart with germs as well as groceries? Probably you are, but you don't have to! Here are some ways that you can protect yourself and your family from the germs that may lurk in your grocery store.
Fresh Corn and Avocado Salsa Recipe
With corn on the cob season ahead, many of us are salivating for that yummy sweet corn. Then after eating our fill several days in a row, we're looking for something different. Here's a recipe that works as a salad, a dip or a taco topping. If you can't wait for fresh corn, then substitute the fresh corn with frozen corn.
May 12, 2017
---
Enjoying Plain Greek Yogurt Radio Article
Whether you love it or you hate it, the truth is, plain Greek yogurt is a healthy product that just happens to taste awful. Read on to find out more about ways to enjoy this wonderful, flexible and nutritious ingredient.
Swiss Oatmeal Recipe
Swiss Oatmeal is a simple, tasty way to enjoy the whole grain goodness of oatmeal. No cooking required!
April 27, 2017
---
Operation Red File
Would emergency personnel know what medications you take if you were unable to speak? Would they know who to contact to let them know you were in an accident or even what your name is? Operation Red File can help provide this much-needed information to emergency personnel in case of an emergency.
Radio Article
April 21, 2017
---
Celebrate Strawberry Season
Sure, you can find strawberries year-round. But there's nothing like the real, ripe, red, juicy in-season stuff. And, we're thanking our lucky stars that strawberry season's just beginning.
Strawberry Wonton Cups
The perfect spring and summer sweet appetizer - sugared wonton cups are baked and filled with a cream cheese mixture, then topped with fresh strawberries. They are so easy to make, but they look like they took a lot more effort. And the taste? You might have to try them to find out!
April 14, 2017
---
Baked Egg in Ham Cups Recipe
Cooking w/ Chuckie: Baked Egg Ham Cups
April 14, 2017
---
Food Tossed Is Money Lost
What is going into your trash? Per the United States Department of Agriculture, USDA, about 40 percent of the United States food supply (1,500 calories/person/day) goes uneaten. Discarded food in homes and foodservice accounts for 60 percent of this total food loss and is mostly avoidable. The remaining portion is lost or wasted during food production.


Clean Out the Fridge Potato Salad

March 30, 2017
---
Parenting and the Struggle with Screen Time
The emergence Parof smartphone and tablet technology has brought the notion of screen time, once only applied to television, to virtually every aspect of modern life. Smartphones and tablets have become part of the culture, and parents need to make decisions about appropriate screen time for their families.
March 22, 2017
---
Grow Vegetables and Savings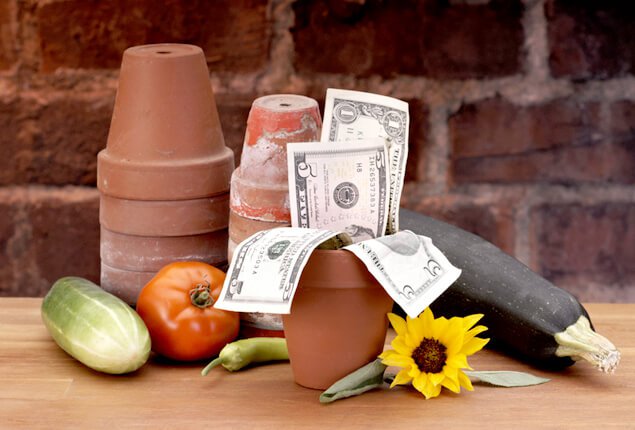 Spring has nearly sprung! Are you sprouting ideas of starting a garden this year? You can reduce your grocery expenses by growing your own vegetables.
Broccoli-Carrot Fritters
Want that crispy crunch of fried foods, but want to eat healthy. These quick, crispy fritters are packed with vegetables and get super crisp in the pan.
March 16, 2017
---
Sheet Pan Asian Stir-Fry
March 3,2017
---
Walk Kansas Promotes Health and Well-being Radio Article
Are you aware that chronic disease, including obesity, is responsible for more than 70% of health care costs in Kansas? Did you know that making healthy lifestyle choices like those promoted in K-State's Walk Kansas Health Initiative can actually help protect against chronic diseases? Read on for more about joining Walk Kansas and starting your journey toward a healthier life!
Crispy Baked Chicken Strips Recipe
Compare these chicken strips made at home to those ordered from a fast food restaurant. Fast food chicken strips contain as many as 410 calories, 24 grams of fat, and 1470 milligrams of sodium per serving. We can do better!
March 2, 2017
---
Advanced Health Care Directives; Important for all Adults Article
As a cognitively healthy adult, you have the right to be informed about the state of your health and make your own decisions about medical treatment. But, what happens if you become unable to voice your own decisions?
---
Omega-3 in Fish: How Eating Fish Helps your Heart Radio Article
The omega-3 fatty acids in fish are good for your heart. Find out about the heart-healthy benefits of eating fish to prevent heart disease.
Sugar Seared Salmon Recipe
Few foods pack a bigger nutritional punch than salmon. Not only is this fish rich in protein and vitamin D, but it's also one of the top sources of omega-3 fatty acids. That's great news because omega-3s have been shown to reduce inflammation, regulate blood pressure, and are crucial for brain and heart health.
---
Pecan Pie Overnight Oats
---
Soup Time, Create Your Own Radio Article
Soup is an easy meal that can incorporate many healthy ingredients, and making homemade soup doesn't have to be intimidating or time consuming. In fact, using this simple plan offered by Utah State University Extension, you can create a tasty soup without even using a recipe. It is also a great way to make good use of leftovers.
---
Over 30 years, researchers asked hundreds of college athletes to think back: "What is your worst memory from playing youth and high school sports?" The most common response by far: "The ride home from games with my parents." Do you want to avoid being THAT kind of sports parent?
---
Eating Colorful Plant Foods Radio Article

Research shows that the single best way to improve health is to eat plenty of naturally colorful fruits and vegetables — deep reds, orange, yellows, whites, blues, purples, blacks and greens.
Baked sweet potato fries Recipe

Wedges of sweet potatoes, tossed with oil, sprinkled with spices, and baked on high heat until browned and crispy at the edges. Addictive!
---
Oven Beef Stew Part 1
Oven Beef Stew Part 2
---
Healthy Eating In A Hurry Radio Article
Whether we formally call them "resolutions" or not, many of us are beginning the New Year with good intentions of cooking more meals at home because we know it benefits our health as well as our pocketbook. However, as we get past the holidays and back into our normal hurried lives, we find ourselves lacking the time needed to prepare even one healthy meal. If this dilemma sounds all too familiar to you, be encouraged. There are some things we can do to maximize the food prep time we have available and accomplish our healthy eating goals even when time is in short supply! Read on for helpful tips:
Using a slow cooker for meal preparation can be convenient as well as saving money and time for those who are looking for easy ways to prepare and eat more meals together at home. Consider serving this Slow Cooker Taco Soup with baked tortilla chips, apple slices, and low-fat milk for a healthy meal your family will enjoy sharing.
---
A New Year All Year Long Radio Article
Here is a different approach to New Year's resolutions! Set one resolution to do for each month throughout the year. Try each of the suggestions below, or make your own list of monthly resolutions. The key is to keep new behaviors specific and do-able. As each month closes, congratulate yourself for practicing healthy habits, and resolve to continue to take steps to a healthier you!
Shirley's Baked Stew Recipe
---
Never Too Old to Build Muscle Mass Radio Article
The New Year is upon us and many have the annual grand idea of having the body of our youth back by committing to an exercise program. Are those youthful muscles even possible?
---
Pretzel Turtles Recipe

---
Holiday Entertaining on a Budget Article Radio
Trying to cut back on expenses this holiday season? Holiday and party meals don't have to cost a fortune. With creativity and planning, you can scale down food purchases without cutting back on the fun and festivities.
Pumpkin Cream Cheese Dip Recipe
---
Thankful Season Article Radio
Holidays are the "thankful season". From Veteran's Day through New Year's we tend to be cognizant of all the things we are thankful for. However, saying "Thanks" to others, especially in the workplace, may not be on your list.
---
Pomegranate White Chocolate Chip Cookies Recipe

---
Save Money and Eat Healthier Article Radio

Do you find yourself going out for lunch most days and spending about $10? And you know what you're eating, is high fat and high calorie. Read on for some enticing lunch ideas to help you save money and eat healthier.
Frittata…. What is a Frittata? Some say it is a flat omelet, some say it is a crustless quiche. I just say they're delicious! Use holiday leftovers to make this delicious Frittata. Recipe
---
One Pot Chicken Ranch Pasta Recipe
---
White Cheddar and Cranberry Dip Recipe
---
Countdown to Thanksgiving Article Turkey Preparation Radio
As Thanksgiving approaches, cooking the traditional turkey dinner can give rise to anxieties and questions. What size of turkey should I buy? Should I buy a frozen turkey or a fresh one? How do I cook my turkey? Read on for some tried-and-true tips for preparing your holiday bird.
At the end of the article find a tasty way to use leftover turkey and get in lots of healthy fruits and veggies.
---
Help for Medicare Open Enrollment Article Radio
It is that time of year again, Medicare Open Enrollment time.
Plans are allowed to change their cost and coverage rules from year to year, so it is important for you to read mail from your plan to see if there are any changes that affect you. If you did not receive this information, call your plan to request a copy. You can change your coverage during Fall Open Enrollment, which is from October 15 – December 7.

---
Slow Cooker Food Safety and Pomegranate Honey Chicken Recipe Article Radio
Now that schedules are busier than ever, wouldn't you like a meal that's waiting for you when you arrive home?
Try this delicious slow cooker chicken recipe with the added nutrition of pomegranates! For a quick and easy way to get peel a pomegranate, go to: https://www.youtube.com/watch?v=1yUkXKl48IE
---
Halloween Safety Tips Article Radio
It's the time of year for costumes, sweets, and tricks or treats. Put Halloween safety first with these common-sense tips offered by the staff at Mayo Clinic.
---
Age Related Changes or Alzheimer's? Article
It may be hard to know the difference between age-related changes and the first signs of Alzheimer's disease. Some people may recognize changes in themselves before anyone else notices. Other times, friends and family will be the first to observe changes in memory, behavior or abilities.
---
Should You Eat Like a Caveman in the 21st Century? Recipe Article Radio

In the last few years, "Paleo" or "Caveman" diets have received media attention. Advocates of this lifestyle propose that we should eat like people did during the Paleolithic era, otherwise known as the Stone Age. Is there any health truth behind the hype?
---
Top 10 Food Safety Myths Article Radio

About one in six Americans – 48 million people – will get a foodborne illness this year, according to Centers for Disease Control and Prevention estimates. ThePartnership for Food Safety Education, at http://www.fightbac.org/ wants to help keep you and your loved ones from becoming part of that statistic! Read on to learn of some common food safety myths you might not be aware of.
---
Questions a Kid will Answer at the end of a Long School Day Article
All parents have heard the one- or two-word response to their question, "How was your day at school?" Sometimes it was "good", "fine" or just "OK," and the response to, "What did you learn today?" is usually "nothing." Communicating with your child can be frustrating at times, but it is a great way to take an interest in what happens to your child during the day and can help children develop good communication skills that will enable them to talk to other kids, teachers or adults.
---
Chicken Black Bean Burrito

---
Chicken Pockets
---
Hot Chilies - Article Radio Chicken and Black Bean Burrito
What's hot all year long and bites you back when you eat it? Chili peppers, of course! Read on for more information about using chili peppers.
---
Homemade Ice Cream - A Favorite Treat - Article Radio
Have you ever shaken or rolled a can — or cranked an ice cream maker — to make homemade ice cream? Many of us have fond memories of the cool sweet pleasures of homemade ice cream...both the making AND the eating. If your family is a fan of this cool, sweet treat, here are some tips from K-State's "Dining On A Dime" newsletter to help make your homemade ice cream the best!
---
Keys to Embracing Aging - Article Radio
Aging is an inevitable and unavoidable process that affects each and every one uniquely. Aging brings on many changes as a person develops throughout the lifespan. The way in which you take care of yourself through the years both physically and mentally will impact the way in which you age. Many of our lifestyle behaviors and choices are integrated, thus there is a strong association between healthy lifestyles, prevention and longevity.
---
Zucchini Fries
---
Crispy Potato Veggies - Recipe
Got a variety of veggies from your garden or leftover from your Farmers' Market purchases…and you don't know what to do with them? Here's a great recipe that uses your own mix of your favorite vegetables.
---
Don't Let the Good go Bad - Article Audio
Nobody likes to find rotten fruits or vegetables in their refrigerator. Enjoy the tastes of the season by keeping your purchases fresh. Fresh foods from a garden or farmers market generally will keep longer than items purchased at a grocery store. Read on for more tips to help you get the longest storage time for your fresh fruits and vegetables.
---
KOAM - How to make Jalapeno Popper Grilled Corn Salad

July 27, 2016
---
Storing Fresh Produce for Better Taste - Article Audio
It's summertime and fresh fruits and vegetables abound at farmer's markets, grocery stores, and perhaps even in your own garden. Have you ever wondered about the best way to store your fresh produce to maintain the best flavor?
July 27, 2016
---
KOAM - How to Make Farmers' Market Salsa
---
Help Your Child Become a Good Money Manager - Article Audio
Researchers know that strong families feel "in control" of their finances. Some very rich families feel "out of control," and some very poor families have this vital feeling of being "in control." Help your children learn how to be "in control" of their spending.
July 27, 2016
---
Top Summer Food Safety Tips - Article Audio

Food spoils faster in the summer. Fortunately, you can take steps to make sure your food is safe to eat, even during the summer heat.
Are you looking for a new recipe? Find this Lemony Tortellini-Spinach Salad at the bottom of the article for a refreshing summer bite. This recipe calls for onions, tomatoes, feta, spinach, lemon, tortellini and more!
July 20, 2016
---
Spice up your Summer with Salsa - Article Audio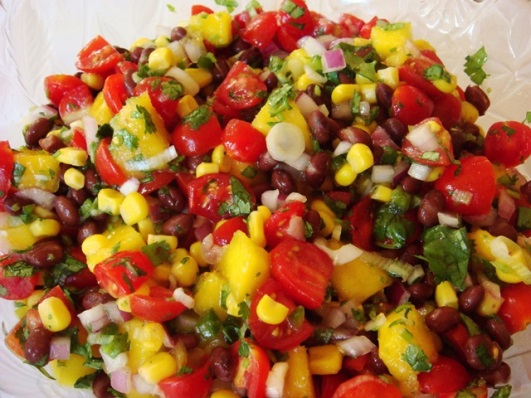 Are you looking for new ways to enjoy the delicious produce that's available this summer? Salsas, Spanish for the word "sauce," are low in calories, full of flavor, and available with a variety of ingredients, from tomatoes, jalapenos and habaneras to mangoes, pineapples, strawberries and even beans. Salsas are enjoyed for their intense flavors and colors, and experimenting with different salsa recipes is a great way to celebrate delicious summer produce. Read on to learn some tips for sensational salsas.
- July 1, 2016
---
Tackling Summer Boredom - Article Audio
"I'm bored…" is a frequently heard statement heard by parents and caregivers this time of year. It is the middle of summer, and with school being out for a while many children become bored without the daily structure of going to school and seeing friends on a daily basis. This time can be stressful for parents, But, it doesn't have to be that way.
- June 17, 2016
---
Join a New Kind of "Clean Plate" Club - Article Audio
As a child, we've all heard, "Clean your plate." We're suggesting ways to "clean up" your diet by encouraging you to eat more foods as they occur in nature.
- June 10, 2016
---
Just Because It Seals Doesn't Mean It's Safe - Article Audio
Home canning can be an excellent way to preserve and share garden produce, but it can be risky or even deadly if not done correctly and safely. If you plan to be canning this summer, read on for tips to make sure you know how to ensure that all of your jars are sealed AND safe.
- May 27, 2016
---
Healthy Wedding "Widgets" - Article Audio
Do you know someone who is getting married? Are you shopping for a wedding gift? Here are some inexpensive ideas that show you care with a creative touch!
- May 23, 2016
---
Alzheimer's Education Available - Article Audio
Everyone with a brain is at risk for Alzheimer's-and that's scary. Alzheimer's disease is an irreversible, progressive brain disease that slowly destroys memory and thinking skills, and eventually the ability to carry out the simplest tasks. Although we cannot currently stop the progression of Alzheimer's-early diagnosis is still critical.
- May 13, 2016
---
Marinade Beef for Flavor and More - Article Audio
Do you love the smell of steak on the grill? With the summer grilling season approaching, one way to add taste and depth of flavor to meats is to use a marinade. Marinades can also help stretch our food dollars by tenderizing less tender cuts of meat making them more suitable for grilling. Read the article for more information.
- April 29, 2016
---
Gray For A Day - Article Audio
If one walked by the classroom at Girard Medical Center on April 20th, they might ask "Why were 20 employees playing a game of Gold Fish, sorting 'pills' and writing on white boards with cotton balls in their nostrils while wearing leopard lensed glasses?" The short answer is they chose to go "Gray for a Day.
- April 22, 2016
---
Too Much Sugar? Not Sweet for Your Health - Article Audio
The average amount of added sugar eaten in the U.S. is about 20 teaspoons (79 grams) per day. While you probably know that "too much" added sugar is not a good thing, how much is too much?
- April 15, 2016
---
Fresh Herbs Add Flavor without the Calories - Article Audio
Using fresh herbs in meals can enhance the appearance of foods as well as providing fantastic flavors, and even better…they do all this without adding extra calories! Whether you plant them or pick them up at the grocery store or farmers' market, adding fresh herbs is a quick way to transform ordinary meals into extraordinary meals. Take some thyme (pun intended!) to cook with fresh herbs. Read on for some tips to help you enjoy the flavor and health benefits of fresh herbs in your cooking.
- April 1, 2016
---
Register now for 'Aging with Attitude' Regional Expo April 29 in Pittsburg - Article Audio
Register now for the 2016 Aging with Attitude Regional Expo in Pittsburg on April 29th. Deadline for registration is April 18th. Kevin Olson will present the keynote address, "Learning to Live with It". Kevin Olson learned as a teenager what some adults don't realize in a lifetime—self-worth cannot solely depend on physical ability. At the age of 19, Olson became paralyzed from the shoulders down after a quick decision to dive off a boat dock.
- March 25, 2016
---
Colored Deviled Eggs - Chuckie Hessong shows how to make Colored Deviled Eggs on KOAM TV.
---
Easter Egg Safety - Article Audio
Easter Sunday is coming right up, so here are some important food-safety tips to remember this time of year when you're decorating, cooking and/or hiding Easter eggs.
- March 18, 2016
---
Walk Kansas Promotes Health and Well-being - Article Audio
Did you know that chronic disease, including obesity, is responsible for more than 70% of health care costs in Kansas? Did you know that making healthy lifestyle choices like those practiced in K-State's Walk Kansas Health Initiative can help protect against chronic diseases? Read on to find out how Walk Kansas can benefit you and your friends and family!
- March 4, 2016
---
Opportunity for Strength Training for Older Adults - Article
Exercise is one of the best ways to keep your body and mind functioning at its best. In addition to the recommended 150 minutes of moderate intensity physical exercise each week, a regular strength training program can help build muscle and increase bone density. Stay Strong, Stay Healthy is an 8-week strength-training program that's now being offered by K-State Research and Extension agents.
- February 26, 2016
---
The Science of Baking Cookies - Article Audio
You like soft and chewy. He likes thin and crispy. If only there was a way to bake chocolate chip cookies to please everyone. It's all about the chemistry. And chemistry has never been so yummy.
- February 19, 2016
---
Can a Laugh a Day Keep Illness Away? - Article Audio
A good sense of humor can't cure all ailments, but data are mounting about the positive things laughter can do. A growing body of research at places like the University of Maryland Medical Center and Cancer Treatment Centers of America supports the theory that laughter may have therapeutic value. When you start to laugh, it doesn't just lighten your load mentally, it actually induces physical changes in your body. Read on to learn some short-term and long-term benefits of a good laugh.
- February 5, 2016
---
Meatloaf in a Mug - Chuckie Hessong makes Meatloaf in a Mug on KOAM TV.
---
Turn Toward Communication - Article Audio
Valentine's Day is just around the corner. While it is wonderful to choose a day to honor love, focusing on "turning toward" communication can make a huge impact on your relationship quality. Intimate relationships take hard work. They do not just happen - they require constant attention. But people rarely think about how they communicate with loved ones until there is a conflict.
- January 29, 2016
---
Save Money while Slashing Salt Intake - Article
Have high blood pressure? Eat foods lower in sodium. Here are ways to preserve the good taste of foods while cutting back on dietary salt AND being savvy with your money…
- January 22, 2016
---
Twenty Seconds That Could Save Your Life - Article Audio
Want to avoid getting sick? Did you know that the best way to protect your health and prevent spreading germs that can cause infections and disease is inexpensive, easy and quick? It's as simple as washing your hands with soap and water for 20 seconds!
- January 8, 2016
---
Parents Play an Important Role in Shaping Adolescent's Behavior - Article Audio
Adolescence is often thought to be from ages 13 to 18, but current research is more likely to consider 10 to 25 an adolescent due to continued brain development. Many parents of adolescents might find themselves asking "Does my child care what I think?" The answer is your child probably cares a great deal about what you think. You play an important role in shaping your adolescent's behavior.
- December 31, 2015
---
Keeping Healthy New Year's Resolutions - Article Audio
Each year when January 1 rolls around, about one in three Americans make a New Year's resolution that includes something about healthier living. But how keep those resolution even for the first month. This year, let's resolve to make realistic goals and stick with them all year.
- December 22, 2015
---
Cooking Ahead for Holiday Meals - Article Audio
Are you hosting a holiday meal? Do you wish you could spend more time with your guests and less time in the kitchen? Last-minute hurried food preparations can drain any cook's holiday spirit. Try these ideas from K-State's Dining on a Dime newsletter to help you take some of the hassle out of your holidays, while keeping food quality and food safety a top priority.
- December 11, 2015
---
Enhancing Your Relationships This Holiday Season - Article Audio
We all know personal relationships take hard work. They don't just happen; they require attention. A relationship can become stronger and more satisfying by focusing on your friendship with the other person and learning how to manage your differences.
- December 4, 2015
---
Safe Handling of Leftovers - Article Audio
Your Thanksgiving turkey was great. You've now had your fill of turkey and dressing. What can I do with the leftover turkey?
- November 27, 2015
---
Holiday Entertaining on a Budget - Article Audio
Are you trying to cut back on expenses this holiday season? Holiday and party meals don't have to cost a fortune. With creativity and planning, you can scale down food purchases without cutting back on the fun and festivities. Here are some money-saving ideas to consider.
- November 13, 2015
---
Non-Titled Property Division— What is fair? - Article Audio
"That's not fair!" is a statement we sometimes hear from young children, but have you ever heard adults utter those words after a loved one's possessions are divided up? Too often families are torn apart by a sense of "fairness" because being fair is important to most when transferring property.
- November 6, 2015
---
A Better Boxed Meal - Article Audio
Imagine it's a typical afternoon. Do you know what you're having for dinner tonight? Most adults living in the U.S. do not decide what to eat that night until 4 p.m. or later. Check out these tips on how to make those convenient boxed meals more nutritious…
- October 30, 2015
---
Fast Food In A Healthy Eating Plan? - Article Audio
Does a hectic schedule have your family opting for fast food rather than a healthy homemade meal more often than you would like? Well, take heart, dining at a fast food restaurant doesn't have to be a diet disaster. Each restaurant has at least a few healthier options to choose from, so an occasional stop for fast food can fit into a healthy diet if you're careful about what you order. These tips can help you make wise meal choices at fast-food restaurants.
- October 16, 2015
---
Children and Nature - Article Audio
Outdoor activity and access to nature promotes the health, development and well-being of children and youth and forms the foundation for responsible environmental behavior as children grow up. Outdoor activity and play look different as children grow. However, each development stage presents a window of opportunity during which nature can make a difference in children's readiness for the next phase and in their ultimate outcomes.
- October 9, 2015
---
Condiment Confidence - Article Audio
As a busy cook, do you rely on some ready-made dips, sauces and condiments when preparing meals? If so, are you aware of how long ago you opened and began storing each of these foods? Read on for more information…
- October 2, 2015
---
Saving for Holiday Purchases - Article Audio
Are you looking to save money for the upcoming holiday season? Take a minute to get some tips on keeping debt low during the holidays!
- September 25, 2015
---
Eating Healthy on a Frugal Budget - Article Audio
With food prices continuing to rise, most of us are constantly looking for ways to get more nutrition for our food dollars. Building meals based around the most low-cost, health-promoting foods is one way to reduce food costs while boosting nutrition. These frugal foods offer great taste while packing a nutritious punch and work great in meals and snacks.
- September 18, 2015
---
Read with Your Children, Not to Them - Article Audio

Emergent literacy goes deeper than just reading to children, as parents are encouraged to read with their children. Engaging children is how they become active in the story and build literacy skills. Join Wildcat Extension District this Sept 22, 2015 for Parents University at the Mall.
- September 11, 2015
---
Back-to-School Breakfasts for Busy Days - Article Audio

How many times have you heard that breakfast is the most important meal of the day?
It's because eating breakfast is linked to better performance, and more! Click above on for tips to help you start your day right.
- September 4, 2015
---
Saving on School Lunch Costs - Audio
Lunches provided at school are affordable options. But if your family members choose to take lunches from home to school or work, here are some ways to keep the costs down.
- August 28, 2015
---
Countering the Effects of an Overscheduled Lifestyle -Article Audio

Adults often complain about the stresses of daily life in our fast-paced society, but children are not immune to the effects of an overscheduled lifestyle. Scheduling time at home for the family to relax and play together when there are no plans, no pushing and no hurrying is essential. Ultimately, you are in charge of your child's schedule. Keeping your overall family needs and the individual needs of your child in mind can help you make those tough scheduling decisions. Remember, no activity is more important to the growth and development of your child than quality family time.
- August 21, 2015
---
It is that time of year again, Medicare Open Enrollment time.
Plans are allowed to change their cost and coverage rules from year to year, so it is important for you to read mail from your plan to see if there are any changes that affect you. If you did not receive this information, call your plan to request a copy. You can change your coverage during Fall Open Enrollment, which is from October 15 – December 7.