Home & Community Media
Stretch Your Holiday Budget Article Audio
The holidays are quickly approaching. Making a plan will save you from starting the New Year with a pile of debt that remains from holiday shopping. Here are a few suggestions for stretching your holiday dollars and managing your money and resources throughout the season and into the New Year.
October 20, 2017
---
Make the Most of your Money Article Audio
Making the most of your money starts with five building blocks for managing and growing your money. Keep these five principles in mind as you make day-to-day decisions and plan your financial goals.
September 20, 2017
---
Money Matters Newsletter Newsletter
Money Matters Newsletter is a quarterly newsletter with timely financial tips you can use. This edition focuses on ways to track spending, keeping your budget in check as the holiday season begins and how to save for emergencies. Click the link above to read on.
September 11, 2017
---
Are you ready to take the challenge - the challenge to organize your financial life? Having records organized and up to date, including health, insurance and bank information, can help you in your day-to-day life, but is especially important in emergencies. Prepare Kansas 2017, an online challenge to all Kansans and others available through the K-State Research and Extension Facebook page, will provide guidance through steps to be more prepared to handle disasters.
---
Five Ways to Save Article Audio

If your overall financial picture needs to be improved, it's going to take some time. You have to start somewhere, and your monthly expenses are a good place to begin. Saving $50 per month may not sound like much, but if you can find five different ways to do this, you could save up to $3,000 in one year. Click on the article above for five simple options.
July 28, 2017
---
Christmas in July: Start Saving Now so Holidays Don't take a Bite Out of your Budget
It's the season for cookouts, gardening and going to the pool. It's also a great time to begin setting aside money for the holidays. As with many things in life, preparing and planning before you begin makes things easier. It is no different with financially preparing for the holidays. The holidays are a time to gather with family and friends and when we get caught up in the excitement, we spend more than anticipated. Planning ahead of time can save you financial and emotional strain.
June 30, 2017
---
Money Matters Newsletter Article

Money Matters Newsletter comes out quarterly. The late spring addition discusses the following: Shredding, what to shred and when. How to Avoid Credit Card Skimmers and How Much Should You Keep in Checking and Savings?
June 2, 2017
---
12 Ways to Save Energy and Money Article Audio
Saving energy and money go "hand in hand." The Consumer Federation of America has identified 12 simple ways consumers can save. These tips can help consumers with energy-saving ideas that also save money. Energy takes a huge bite out of household budgets. Families on average spend $2200 each year on utility bills. By using the following energy saving tools households can save money and help the environment.
June 2, 2017
---
How to Build Credit Article Audio
Building credit takes time, so it's important to begin building your credit before you really need it. Credit cards are a very useful type of credit tool, and when used wisely, they can help you build your credit. However, it's important to manage credit card use, because credit cards can also be a route to debt if you misuse them. Read on to learn ways to build your credit with or without a credit card.
May 3, 2017
---
Saving for Summer Vacation Article Audio

A great way to spend a vacation or a road trip is traveling around the country to see new and exciting places. Whether it is following a sports team or visiting friends, the possibilities are endless. Read on to learn steps to ensure a successful trip with your family or friends on a budget.
April 5, 2017
---
Insurance Matters Article Audio
Kansans with years of experience watching the weather know that when March rolls around, it's time to turn our attention to the skies and to the weather reports. March is the month when many state residents begin preparing for potential severe weather problems. That includes checking your insurance policies on personal property to make sure you have the coverage and information you need.
March 6, 2017
---
Smart Uses for your Tax Refund Article Audio
Get the most out of your tax refund by developing a plan. Make a commitment to enjoy part of the money. Be smart, and use the rest for practical purposes. Allocate 80 percent of your refund for "smart uses" and the remaining 20 percent as cash for enjoyment or to make a special purchase. Consider the following smart uses to improve your finances and make the coming year more enjoyable.
---
January 2017 Radon Article Audio
You can't see, smell, or taste radon, but it could be present at a dangerous level in your home. Radon is the second leading cause of lung cancer deaths among nonsmokers in America and claims the lives of about 20,000 Americans each year. Read on to find out four ways to protect you and your family.
---
Skip the "Humbug" Tips to Reduce Holiday Stress Article Audio
Few families will match the idyllic images captured in holiday advertisements, but most can find joy during the holiday season. Everyone is encouraged to extend the thankfulness typically associated with Thanksgiving celebrations throughout the holiday season and into the New Year.
---
Keep Hackers from Ruining your Holiday Article Audio
Kansans will soon take to the Internet for a variety of cheerful holiday reasons. The increase in cyber traffic means, however, that home computer networks and smart devices will be more vulnerable to malicious scamming and hacking by persons intent on dampening your holiday spirit.
---
Married Couples and Credit Article Audio
Credit can be a confusing topic for married couples and how it affects their credit. This includes why some information appears on one spouse's credit report but not the others. Each individual has his or her own credit report and score.
---
Did you know you can check your Credit for FREE?! Article Audio
By law, everybody can obtain three free credit reports each year. The information in your credit report affects your life in important ways–your ability to get a loan, how much you pay for credit and insurance, securing a job, renting a house or apartment, and preventing identity theft. It is important to check your report regularly to make sure it is accurate and up-to-date. The credit reporting system is set up so that you are responsible for finding and correcting errors. You must play the role of quality controller for the information in your reports.
---
Take the Challenge: Plan Ahead to keep food safe with Prepare Kansas - Article Audio
Ice storms, tornadoes, and flooding – Kansas has them all and more. Do you really know how long food will stay safe in the refrigerator if your power is out? Or what foods and supplies you should have on hand in case of emergencies?
---
Back to School Shopping - Article Audio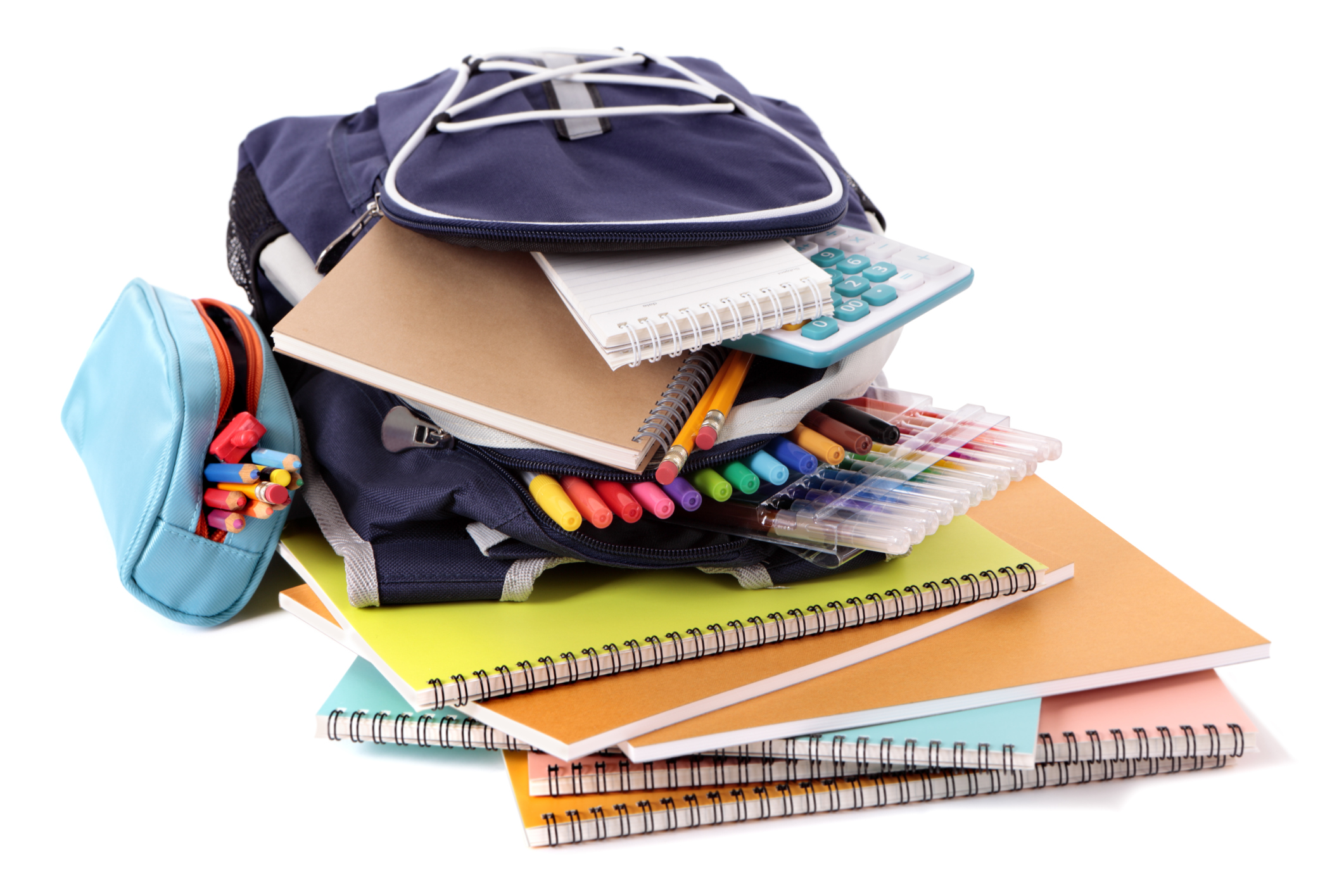 With fall just around the corner, school supply lists are starting to appear in stores among the rows of bright colored folders, notebooks, pens and pencils.
According to the National Retail Federation, the average family plans to spend around $630 this fall. School supplies account for about $100 of this budget, with additional purchases including clothing, shoes and small electronics.
Before you head out to the stores or get online, a little time spent planning can help to stretch the budget.
---
Small Savings Can Yield Big Results - Article Audio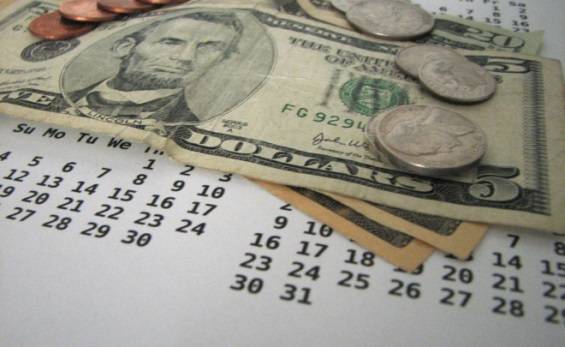 The idea of saving money can be an intimidating concept for some Americans. When saving, it's important to remember that it's okay to start small. Anything that you can afford to save can go a long way in your financial security.
July 1, 2016
---
Planning an Inexpensive Vacation - Article Audio
Are you going on a vacation this summer? Looking for ways to save money? Start planning now!
- June 3, 2016
---
Are You Prepared? - Article Audio
Are you prepared for when disaster strikes? Do you have your home inventory available, understand what your insurance covers, have money for your deductibles and have a grab and go box ready? Read ahead to find out how to be prepared.
- May 6, 2016
---
Talking to your Children about Money - Article Audio
What do you want your children or grandchildren to be learning about money? Listen to these few tips and strike up a conversation about money with a child today!
- April 8, 2016
---
Making the Most of Your Tax Return - Article Audio
Are you getting a tax refund this year? How are you going to spend the money? The following article give you four great ideas to spend wisely this year.
- March 11, 2016
---
Do You Have an Emergency Fund? - Article
Start small, and think big. Kansas Savers are setting financial goals, tracking their spending and taking control of their financial future. Having an emergency savings fund gets you headed in the right financial direction.
- February 12, 2015
---
Let's Talk Savings
Are you looking for ways to start saving! Listen to this short clip with 4 easy ways to start saving money today!
- February 4, 2016
---
Money Saving Tip
An easy way to see where your money goes so you can save, pay off a bill or go on that vacation you have been wanting to take.
January 27, 2016
---
This Winter, Use Firewise Thinking - Article Audio
Winter is often the most dangerous time of the year for house fires. Home and shop heating system maintenance should be done prior to winter, but it's never too late to start that maintenance. Most fires are the result of lack of maintenance.
- January 15, 2016
---
Six Tips for a Strong Financial New Year - Article Audio
The holidays give you the chance to spend time with loved ones and friends, catch up on your favorite TV shows and make resolutions for the New Year. While it can be overwhelming thinking about what you'll do differently next year, focusing on your financial future is a great place to start. Here are 6 tips for a strong financial new year.
- December 18, 2015
---
Holiday Budget - Article Audio
Are you looking to budget for the upcoming holiday season? Here are 6 tips for holiday spending. Don't take the holiday debt into the New Year.
- November 20, 2015
---
Making the Most of your Money - Article Audio
Making the most of your money starts with five building blocks; earn, save and invest, protect, spend and borrow, for managing and growing your money. Keep these five principles in mind as you make day-to-day decisions and plan your financial goals.
- October 23, 2015
---
Saving for Holiday Purchases - Article Audio
Are you looking to save money for the upcoming holiday season? Take a minute to get some tips on keeping debt low during the holidays!
- September 25, 2015
---
Prepare Kansas - Article Audio

Prepare Kansas is an annual online preparedness challenge from K-State Research and Extension designed to help individuals and families be better prepared ahead of
disasters which can make recovery easier. The program focuses on a few activities every week during September. Activities vary each year.
- August 28, 2015