Welcome!
We provide relevant, reliable information related to Agriculture, Family and Consumer Sciences, Horticulture, 4-H and Youth Development, EFNEP (Expanded Food and Nutrition Education Program) Family Life, Healthy Living, and much more. We assist individuals, businesses, and communities in their efforts to find solutions, develop their knowledge-base, and better themselves as a whole.
We are dedicated to a safe, sustainable, competitive food and fiber system and to strong, healthy communities, families and youth through integrated research, analysis and education.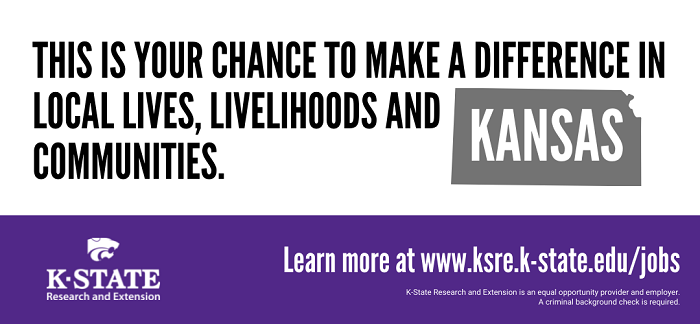 Position Opening
Finance & Accounting Office Professional
The Wildcat Extenstion District has an opening for a Finance & Accounting Office Professional. Our offices are located in Crawford, Montgomery, Labette, and Wilson Counties.This position is responsible for managing the financial-related functions of the Wildcat District including, but not limited to, accounting, payroll, and human resource functions.
For complete job description and how to apply!
Deadline to apply is July 15th
Tuesday Tips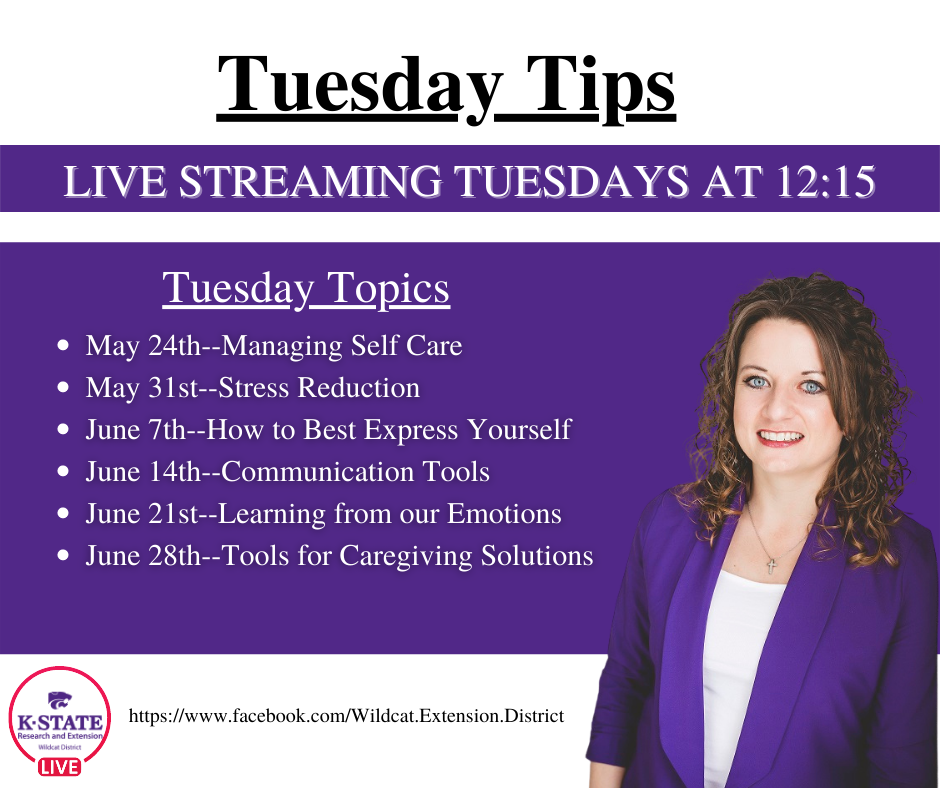 Follow this link for the Tuesday Topics:https://www.wildcatdistrict.k-state.edu/webinarsandtrainings/index.html

Green Side Up
Green Side Up - Tune in every Wednesday to KGGF 690 AM at 7:40 and 8:10 a.m. to hear from our Wildcat District agents and/or call in with your question! Our agents discuss programs and timely topics with a different topic each week.