Welcome!
We provide relevant, reliable information related to Agriculture, Family and Consumer Sciences, Horticulture, 4-H and Youth Development, EFNEP (Expanded Food and Nutrition Education Program) Family Life, Healthy Living, and much more. We assist individuals, businesses, and communities in their efforts to find solutions, develop their knowledge-base, and better themselves as a whole.
We are dedicated to a safe, sustainable, competitive food and fiber system and to strong, healthy communities, families and youth through integrated research, analysis and education.
Welcome New 4-H Agent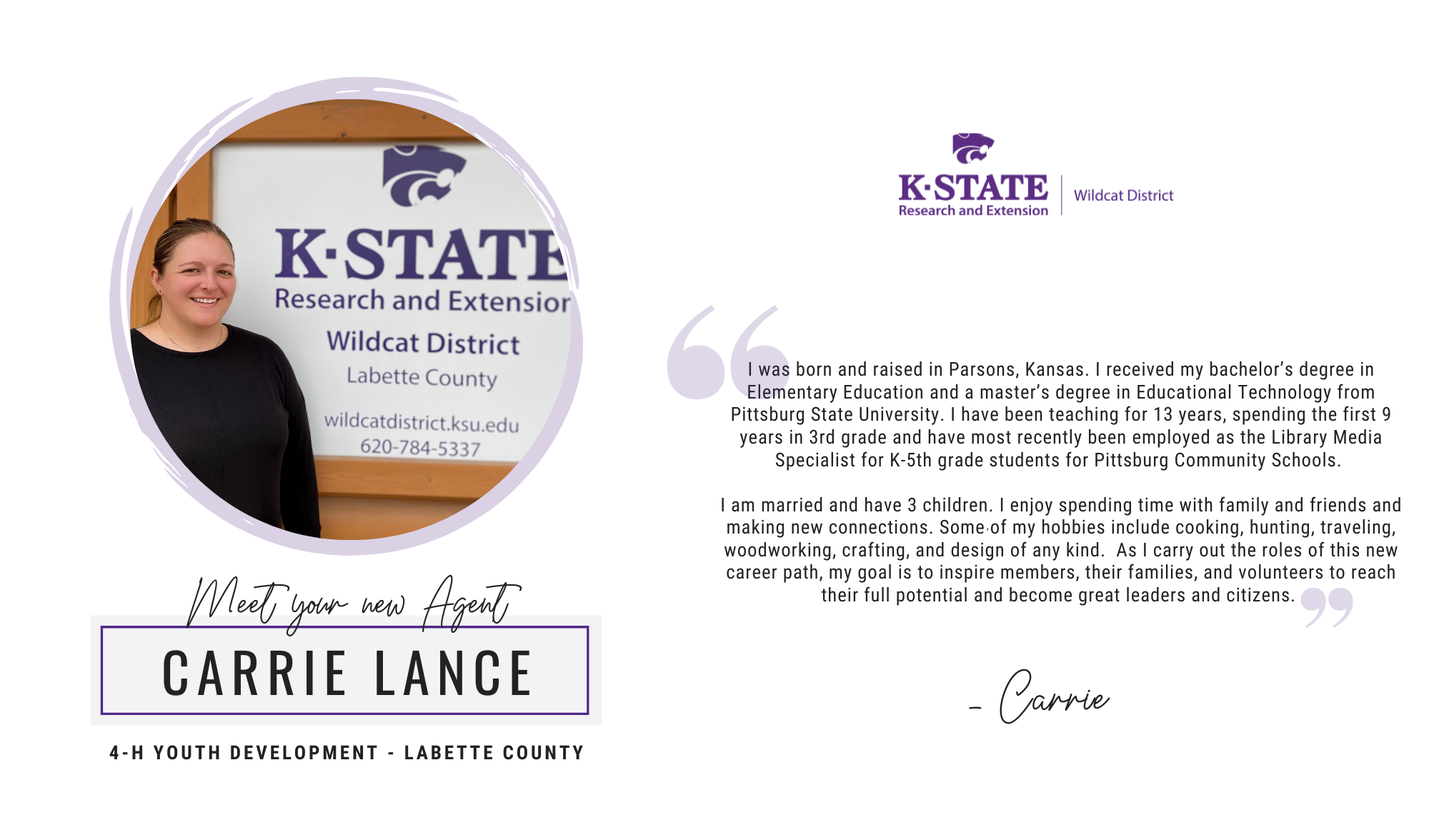 Wildcat Connection
Welcome to our monthly interactive magazine, Wildcat Connection! We are excited to showcase the positive impacts being made within the Wildcat District! Please take time to read our reports, look at our photos, listen to our audio clips and watch our videos, then let us know how we are doing.

We would love to hear from you!
Green Side Up
Green Side Up - Tune in every Wednesday to KGGF 690 AM at 7:40 and 8:10 a.m. to hear from our Wildcat District agents and/or call in with your question! Our agents discuss programs and timely topics with a different topic each week.