4-H Newsletters
March 2020 District Newsletter
January 2020 District Newsletter
Upcoming Dates
For a list for all county and district wide events click HERE.

Labette County Fair Virtual Nomination Instructions- Here
FAIR
2020 Labette County Fair Updates and Reminders
Boredom Busters
Boredom Busters are free, fun, educational activities to keep youth engaged and learning. Enclosed in each Boredom Buster Box, you will find a variety of activities and supplies that can be conducted by any 4-H aged youth. (Some of our younger members may need some assistance with a few of the projects.)
Horse
Horse Id Papers (printable)
Horse Id Papers (form fillable)
District Horse Show Entry Form CANCELLED- Parsons State Hospital Arena - July 1, 2020
Favorite Foods Contest


Favorite Foods contest will be held June 2nd from 1:00 to 4:00 p.m. Find the steps for getting ready for the contest: HERE. Study the scorecardand learn more about the contest from 4-H alumni Natalee Brake through this YouTube video. When you are ready to sign up fill out the Entry Form and email it to Cheri Nelsen at cnelsen@ksu.edu. Once 4-H agent Cheri Nelsen receives your entry form she will set a time on June 2nd after 1:00 p.m. for youth to zoom with the judge like the real contest. Camera help might be needed to show the youth and their table set up at the same time. Below is an example of a Mexican night theme. Other ideas include barbecue picnic, Chinese night, tea party, Christmas dinner, etc.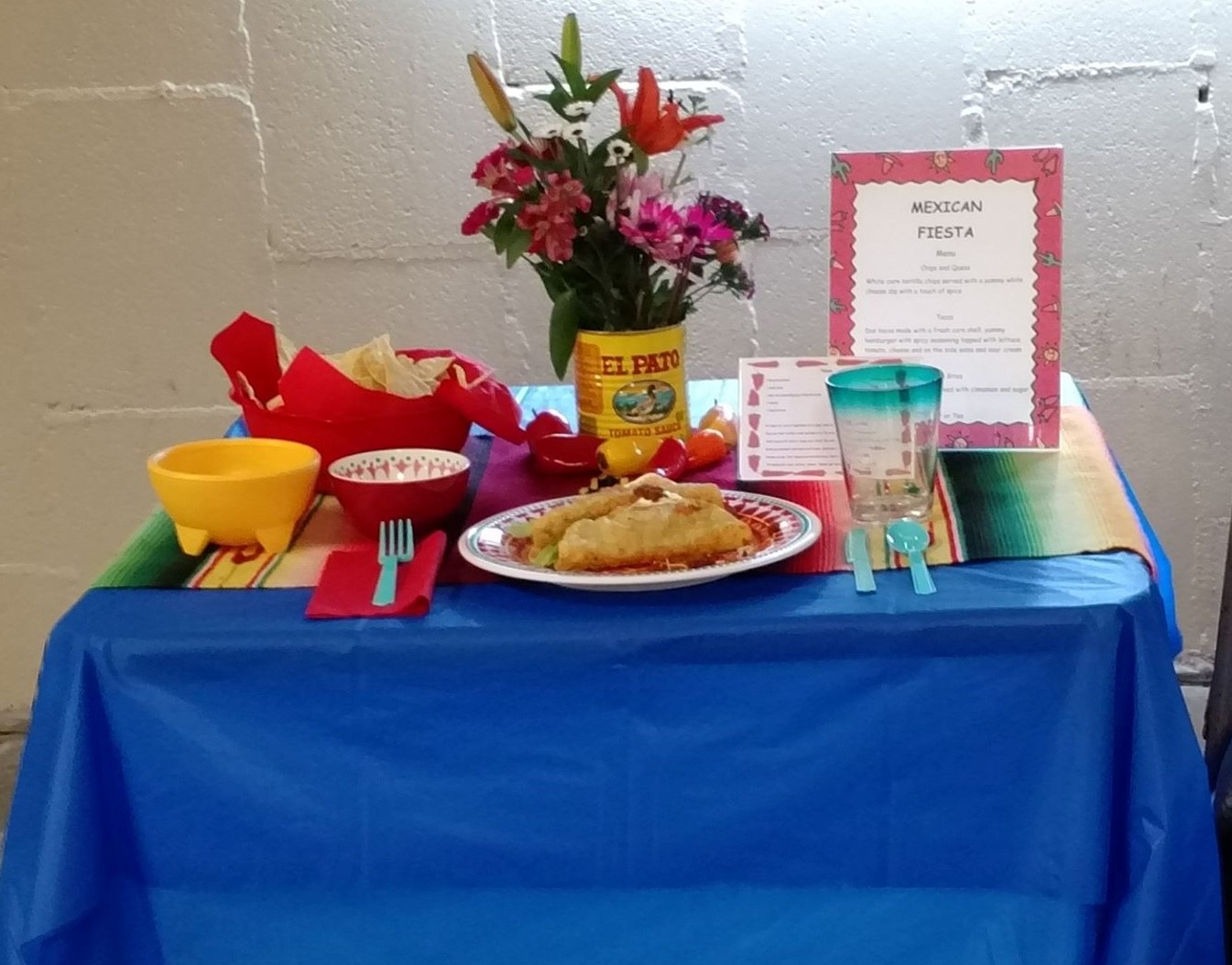 Discovery Days 4-H Camp May 27 - May 29, 2020 - FREE registration closes May 20th
Camp is for 13-18 years old as of January 1 of 2020 and will all be online. Decided if your're interested in virtual camp by checking out the sessions offered:
Class Offerings
Campference -June 23-24, 2020
Camp is for ages 12-14. Registration opens soon and closes June 12th.
Tuesday, June 23 sessions:
1:30-3:00 p.m.
5:00-7:00 p.m.
Wednesday, June 24 sessions:
10:00 a.m. to Noon
1:00 p.m. – 3:00 p.m.
It will include some of our favorites in a new way, like a talent show, a campfire, camp groups and a camp craft. Delegates will also take part in a 4-H Community Conversation and participate in a skill building workshop.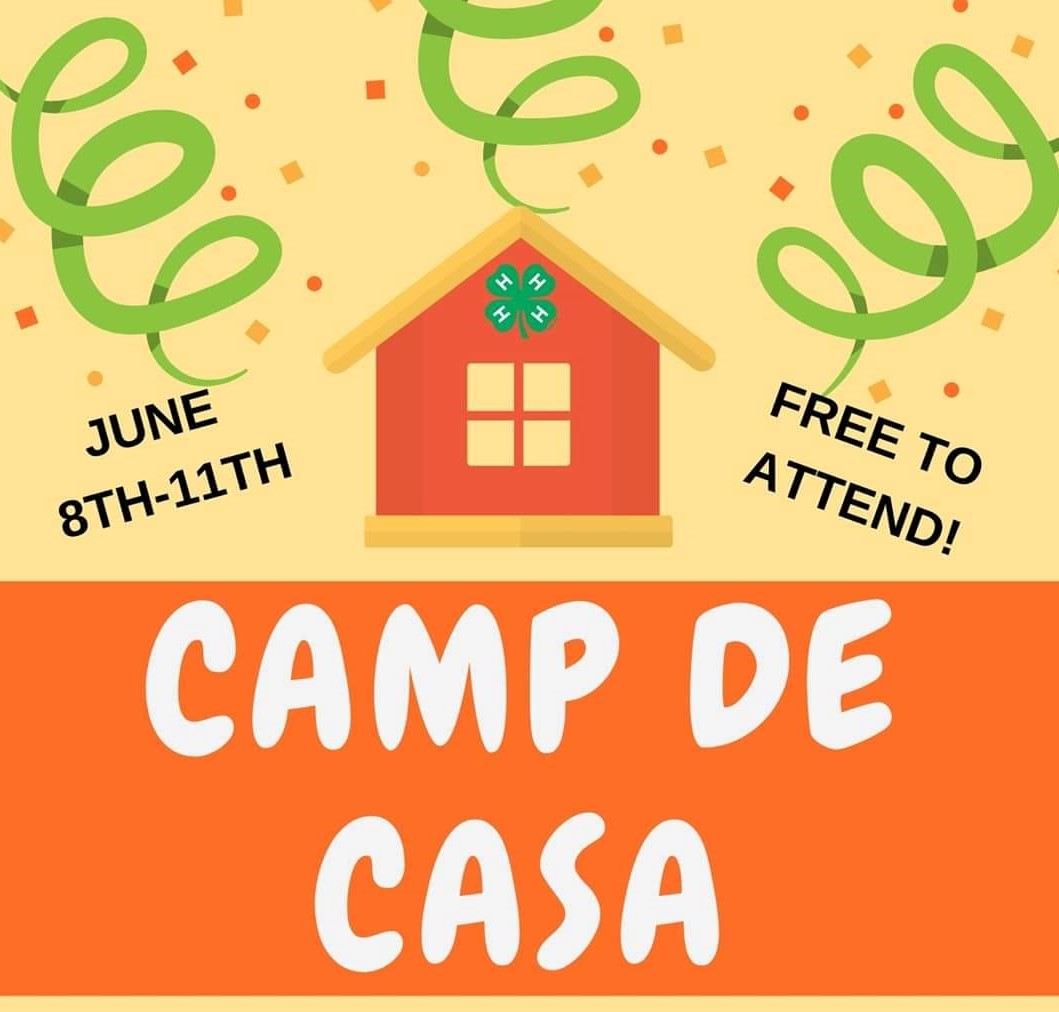 June 8-11, 2020 will be will holding Camp De Casa for youth who have completed 3rd grade - 7th grade. Camp is free. After registration youth will receive a password to log into our camp platform. There they will be able to interact with 4-H agents and other youth at camp, from Southwind district, Wildcat district, Greenwood, Chautauqua, and Cherokee counties, in a safe/monitored manner. Daily zoom meetings for instructional training and interaction with other youth will happen as well as youth will be able to post on the camp platform about their activity to learn from others and show off their camp projects. Camp projects will be centered around nature, STEM, arts and crafts, etc. and will need common household items. A supply list will be provided at registration. If youth don't have the supplies for that day - It's OK. Join us anyway for laughs and learning! Register Here
4-H Handbook:
Labette County 4-H member handbook
4-H Enrollment and Fee:
Enrollment for the new 4-H year is done through 4-H Online. 4-H is a great organization that teaches life skills, encourages higher education, and youth are less likely to be involved in risky behaviors (Tufts University, 2012). There is a waiver available for the fee. When you come to the payment choices just choose the waiver. No money is to be sent to the local office - it goes to the state office and there is an address provided if you are sending a check. The enrollment system is open as of October 1, 2018 for the new 4-H year. Returning families must enroll by January 31, 2019.
New families may enroll until May 1 of the current 4-H year. If you have new members joining your club encourage them to get signed up early so they don't miss the deadline. See link above to enroll.
New Family instructions to enroll
Returning Family instruction to enroll
General:
If you are not receiving emails from the Extension Office please contact us 620-784-5337.