Upcoming Dates
February 20 - Fair Board meeting at Extension office 7:00 p.m.
March 7 - Regional 4-H Day, Neosho Community College 8:00 a.m. (must have qualified at county 4-H Day)
To view the Wildcat District 2020 4-H Calendar click HERE. For a list for all county and district wide events click HERE.
4-H Council Meetings:
March 12th - 6:45-7:15 - Photography Project meeting. All are invited. More details to be announced.
7:15 - Business meeting for 4-H Council
Anyone is welcome to attend 4-H Council! Clubs are asked to send representatives to every meeting to relay information.
Hazardous Occupation Training- Independence Kansas - April 4, 2020
2020 Enrollment
Enrollment for 2020 will open October 1, 2019. If you were enrolled in 4-H in Montgomery County by January 31, 2020 you need to enroll as a returning family! If you forgot your password there is a 'Forgot password' option. www.ks.4honline.com

Enrollment Guide for New Families - Enrollment deadline for new families is May 1, 2020
Re-enrollment Guide for Returning Families Enrollment deadline for returning families is January 31, 2020.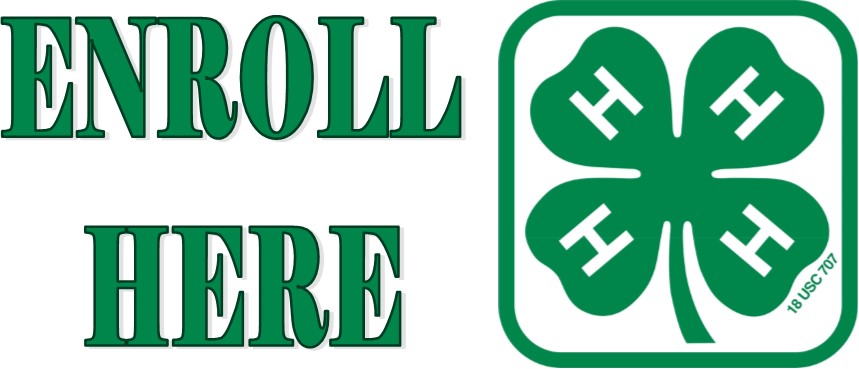 Club Days
See rules, guidelines, scorecards, and participation options here: Regional/County Guidelines

Qualifiers from the county club day will be contacted about attending Regional 4-H Day - March 7, 2020 at Neosho Community College, in Chanute, KS. Doors open at 8:00 a.m. first to sign up on door first to go (like county). No awards ceremony. Youth may wait until their room is completed in the afternoon to get their ribbons or the agent will bring them back.
Youth for the Quality Care of Animals
YQCA training is required for youth (ages 8-21) who will be showing livestock at the Kansas State Fair or the Kansas Junior Livestock Show (one exception is horses. Horse members are required to do the Coggins test and horsemanship tests). In-person classes will be held in each county again this year. In-person classes cost $3.00 (still need to sign up through the YQCA website) or youth may go take the online class for $12.00 YQCA website, https://yqca.learngrow.io Youth will learn about reading feed tags, giving shots, and more! Classes are specifically for youth 8-21 years old but new in 2020, seven year olds may take the class as a learning opportunity. In 2021, the class ages will change from 8-21 to 7-21, as seven year olds competing in the Kansas Junior Livestock show be required to take the class.
Tentative dates for in-person YQCA training:
February 19 Fredonia @6:30
April 14 Girard @ 6:30pm
April 15 Independence @ 6:30 pm
March 16 Altamont @ 6:30 p.m.
Instructions for signing up for classes and printing completed certificate: click here.
4-H CAMPS
Sunny Hills 4-H Camp @ Rock Springs 4-H Center will be June 7-10. Counselors will go up on June 6th. Counselors go for free and it is a great leadership opportunity! Counselors should be 16 and older to apply!
Sunny Hills Camp Registration
Counselor Application (Word and PDF fillable)
Montgomery County 4-H Fair Information
Fairgrounds are located at Riverside Park in Independence, KS. Google map pinpoint of the main 4-H building can be found HERE

LINK to FAIR INFORMATION - including fair entry video