Agriculture
Agriculture contributes almost 250 million dollars to the economy of the Wildcat Extension District annually according to the latest information from Kansas Ag Statistics. This value of production is harvested from over 400,000 acres of cropland and over 600,000 acres of pasture and hayland. Wildcat District also supports an inventory of 69,000 beef cows, 89,000 calves, stockers and feedlot cattle and over 37,000 hogs.
Click Here for our newspaper columns and radio broadcasts.
Click Here for Webinars, Trainings, Meat Processors and more.

Wildcat District Ag Report
Listen here or search your favorite platform for our Wildcat District Ag Report! This podcast is updated weekly and provides timely and seasonal tips for Southeast Kansas residents!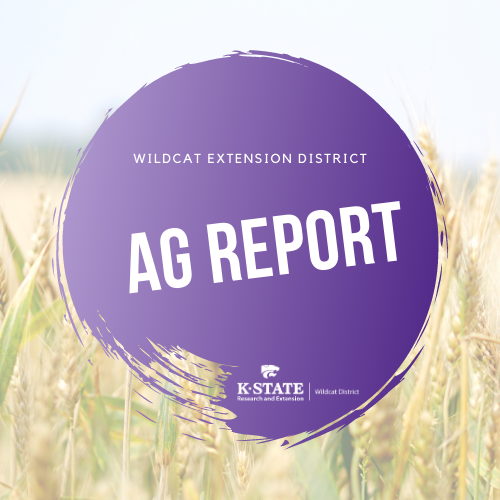 Crops & Soils
The National Ag Statistics Service estimates there are 2,670 farms covering 1,037,000 acres of farm ground in the Wildcat District. On a wide majority of the acres corn, wheat, and soybeans are grown. Along with the three major crops, grain sorghum is produced as well as hay and forage crops.
Wildlife
Safety
Noxious Weeds
Broomsedge Project
The Broomsedge Project will evaluate the impact of fertilization strategies on broomsedge in fescue and native grass hay fields in SE Kansas, over several years. At each of the five sites, fertilizer treatments will be applied based on each location's soil analysis. During the first year, these fertilizer treatments are designed to consider lime, phosphorus and nitrogen and their effects on the persistence of broomsedge bluestem. Learn more here.